Main Menu Window
The Sterling Trader® Manager Main Menu is the gateway to applying the management functionality available in the platform. The window consists of the menu headings, the icons for opening trading windows, and the list of current accounts for monitoring risk.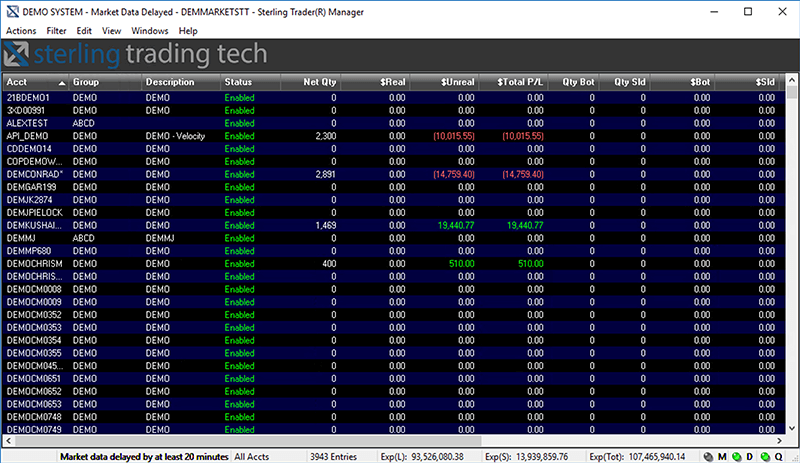 Please note, the icons beneath the menu headings are quick links to open the trading windows found under the "Windows" menu. Those windows are the same as those found in Sterling Trader® Pro.
Please review the Sterling Trader® Pro user guide for the functionality of those windows. The only exceptions is Group Risk. Group Risk is available only in Sterling Trader® Manager.
There are six menu headings, Actions, Filter, Edit, View, Windows, and Help. Each provides valuable functionality in the Main Menu.
The Help window provides the current version number you are running.