Level 2 Order Entry Window
The Level II window is the most commonly used order entry window for professional traders.
In addition to order entry, Level II displays bid and ask market data color coded by price, along with the corresponding market maker and time stamp.
To place an order from the Level 2 Window, ensure the following fields are set: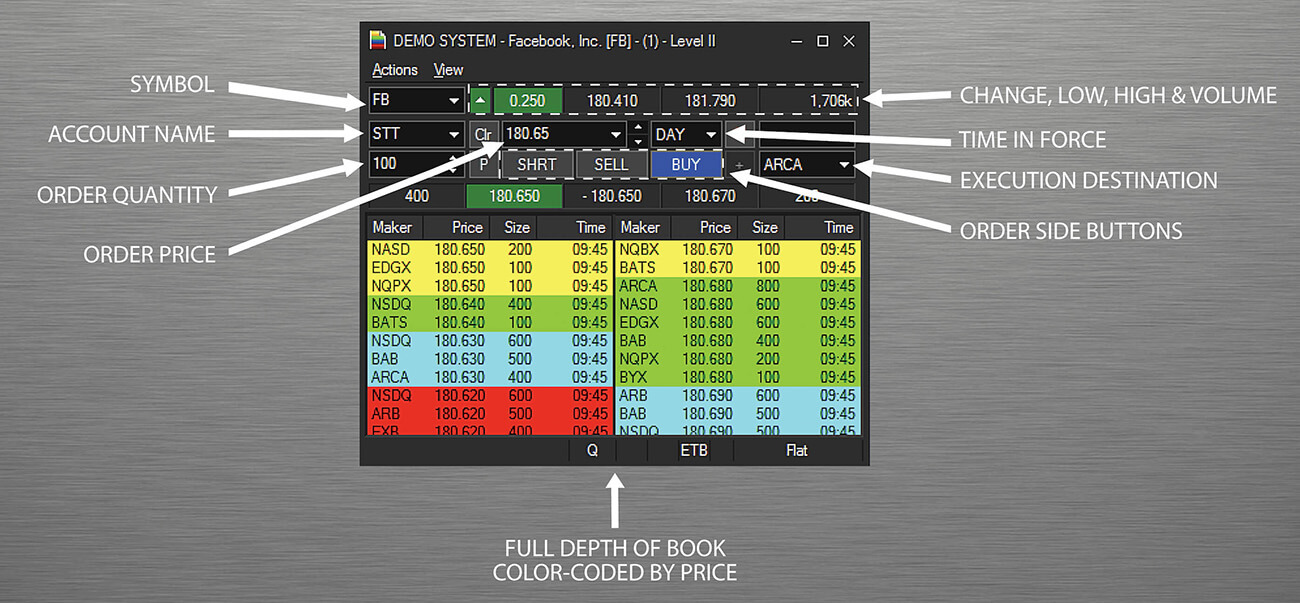 When you are ready to place an order, you can complete the order ticket by completing the order information and clicking BUY, SELL or SELL SHORT.
You can also update price and side for your order by clicking within the Level 2 window, or you can enter orders by using an assigned hot key.