Miscellaneous Settings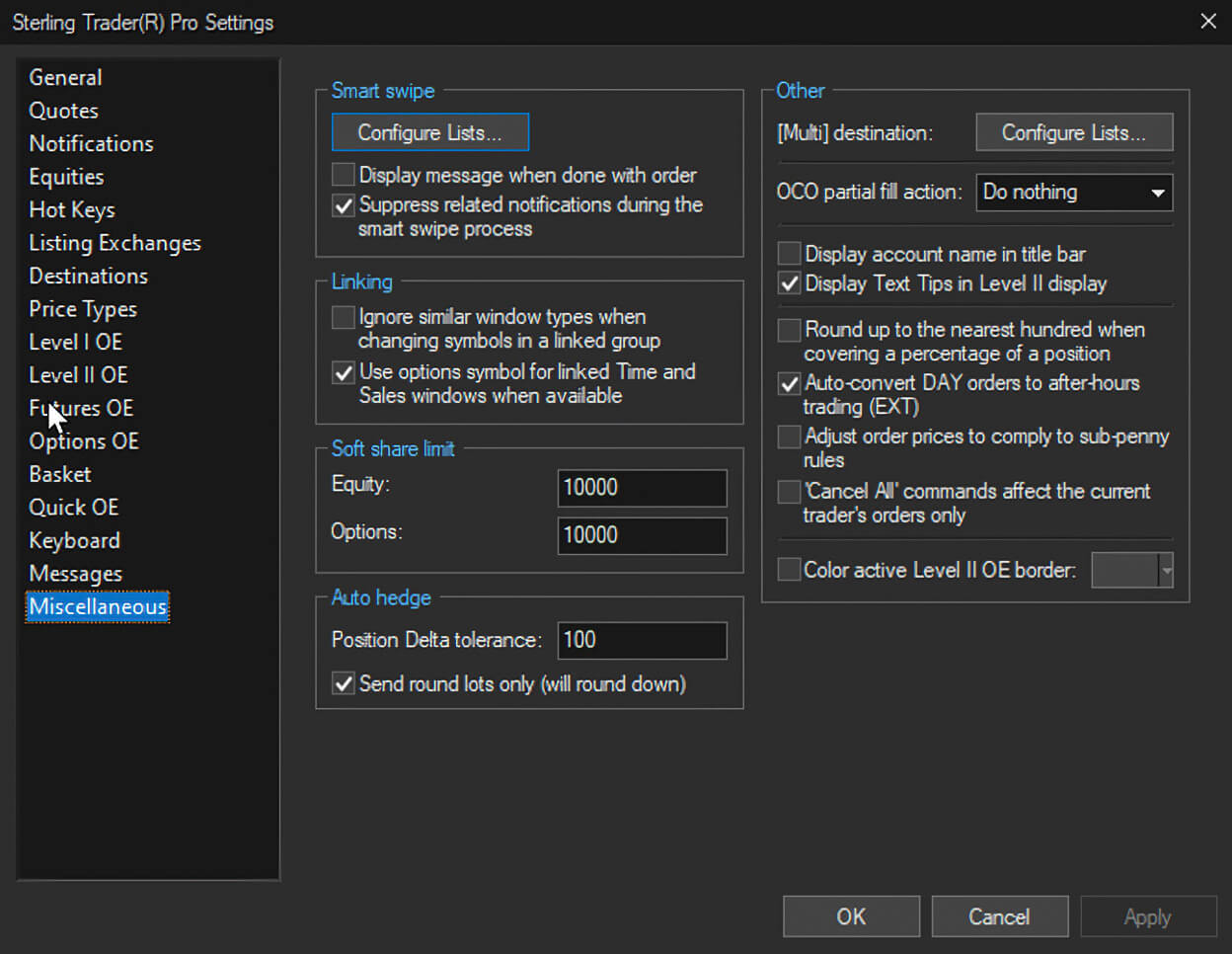 Smart swipe
Configure lists for use with the Smart Swipe function.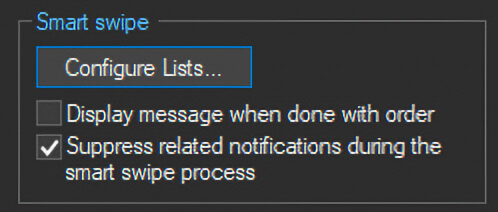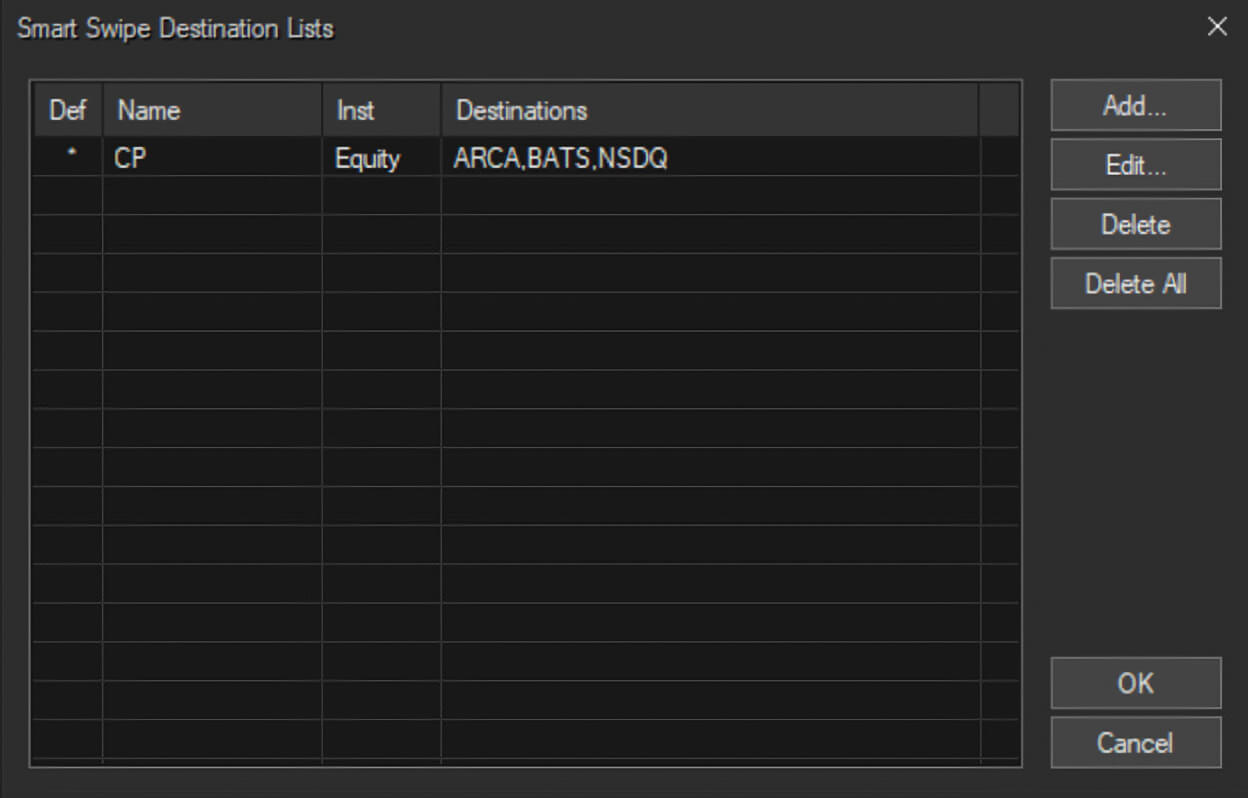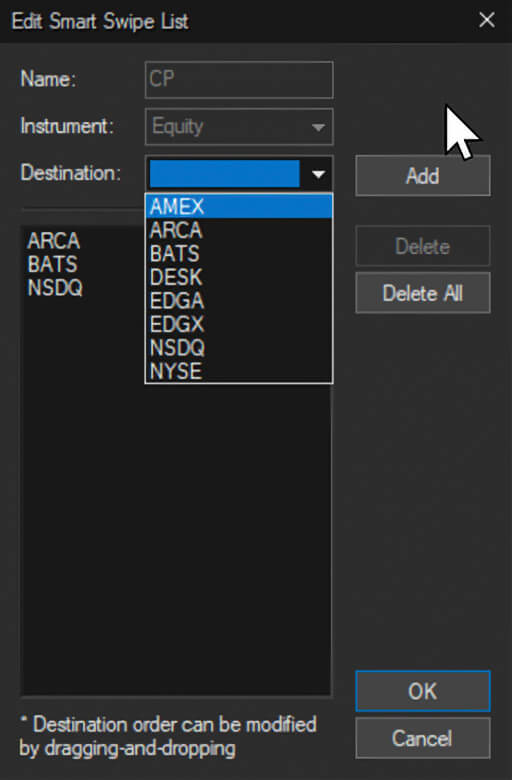 Linking

Soft share limit

A confirmation window will display for any order with a quantity greater than the designated soft share limit.
Auto hedge

The system will automatically hedge options positions when the delta tolerance is reached.
Other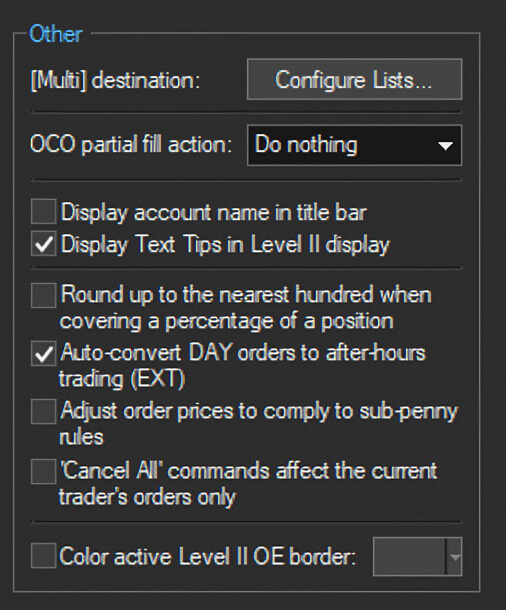 Multi destination – configure the Multi destination to send an order simultaneously to multiple exchanges.