Stops
A stop order is an order to buy or sell a stock when its price reaches a set price, called the stop price.
A stop order acts as a trigger for a predetermined entry or exit price, limiting the loss or locking in a profit.
A buy stop order is placed above the market, and a sell stop order is placed below the market.
The system supports both native and server side stops. A native stop order is sent directly to an exchange when the order is placed. Server-side stops are managed by the server/platform, and are not sent to the exchange until triggered. Most traders use Server-side stops since not all exchanges support native stops.
From the Level 2 WIndow (assuming your symbol, account, and quantity of shares are pre-set), when selecting a stop order, the price field becomes your stop price. Enter the stop price in the price field and select S-STP for the Price Type Field. When your stop price is triggered, the order will be sent to the exchange as a market order.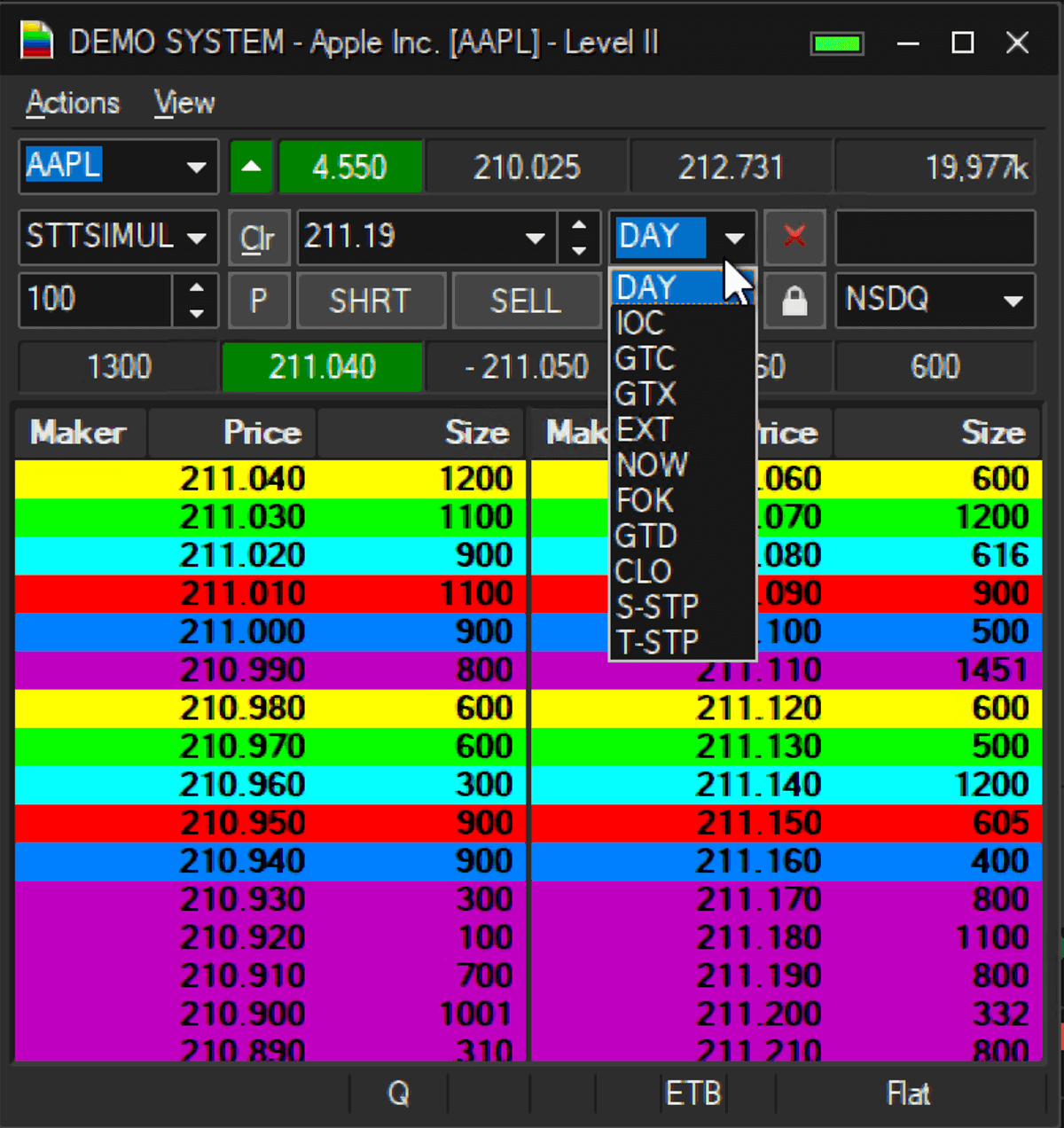 Additionally, you can place stop limit orders. The functionality for a Stop Limit Order is the same as a stop market order, however, when the stop is triggered a limit order is released instead of a market order.
To place a Stop-Limit order, you enter two prices, the Stop Price and the Limit Price. Once the stop price is reached, the stop-limit order becomes a limit order to buy or sell at the limit price or better.