Top Ten
Open a new Top Ten window from the main menu by clicking Windows > Quotes > Top Ten.
The Top Ten window displays 10 stocks across either US, Brazilian, or Canadian markets ranked as:
Most Active
$ Gainers
$ Losers
% Gainers
% Losers

To configure the Type and Market, either press the keyboard Spacebar, click Actions > Top Ten List or right click within the Top Ten window.

Right click menu: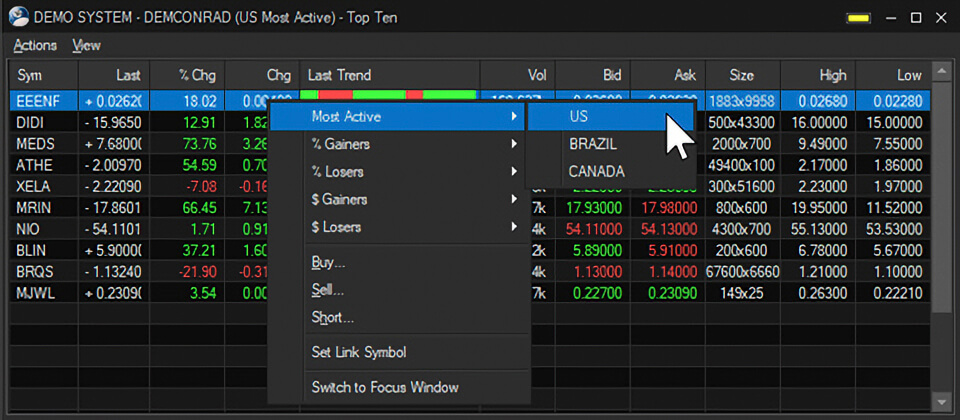 Click View > Settings to customize Columns, Colors and Highlighting within the window.